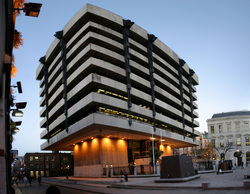 The IFS2020 Strategy for Ireland which covers fintech and payments includes an interesting Action Point which might be easily overlooked. Under the heading
Operational Metrics for Central Bank
there appears a less than certain action point stating
The Central Bank and Department of Finance will, in accordance with their respective legal roles, review the authorisation service standards reported by the Central Bank in 2015
. See page 28 of the IFS2020 Strategy available
here
.
The United Kingdom Financial Conduct Authority publishes metrics on the authorisation of all categories of firms. With respect to fintech firms, these generally fall under the Payment Services Directive (PSD), the E-Money Directive (EMD) and crowdfunding. Depending on the specific crowdfunding model, the firm might be regulated under the Markets in Financial Instruments Directive or UK only crowdingfunding regulations.
The idea of metrics for authorisation is a great idea, but it is an idea that should have found light of day a long time ago. However a bigger issue needs to be addressed. If Ireland is such a pro-business jurisdiction, at the cutting edge of quality financial services, a hotbed of tech savvy human resources and apparently a well functioning bank / other funding community, why do we have such a poor level of firms regulated in the fintech space? A point made by a number of industry experts is (1) Why does Ireland
not have any regulated E-Money firms? and (2) a mere 11 regulated Payment Services firms? The question has to be asked, Why is Ireland so
unattractive to these type of fintech firms?
When one looks at Payment Services firms, the picture looks less than favourable in terms of growing these firms indigenously and attracting them to our shores. Of the 11 regulated firms, 64% (i.e. seven)
provide 'money remittance' (which was ably regulated under the former Central Bank Act 1997 regime), leaving only four firms providing what some might say are 'real' payment services firms and one of these firms is the payments firm for Ireland's 380 credit unions. Ireland's Central Bank is on the record as warning about crowdfunding firms, whereas a more meaningful response would have been to engage the public on what Ireland could do to grow this alternative finance market in the wake of the banking crisis and the widely held belief that Irish banks are not lending to Irish entrepreneurs and small-to-medium size businesses. Furthermore, four of the 11 firms became regulated the day (1 November 2009) the Payment Services Regulations came into effect because they were already in business. Of the seven that became regulated post November 2009, only two are authorised to provide 'real' payments services (no disrespect intended to money remittance firms!).
However by far the most stark statistic is that the Central Bank last authorised a Payments Services Firm in December 2013. And that was for, you guessed it, money remittance.
No one wants the Central Bank to repeat the mistakes of its past of poor regulatory knowledge, supervision, culture and resources. However it was not payments firms, e-money firms, crowdfunders or digital currency firms that help cause the almighty crash, it was banks - and in particular just two to three of them.
The Central Bank may no longer have a statutory role to promote Ireland's financial services, but neither does it have the right to overlook the important role it has to play in stimulating business, jobs and the economy. After all, are these not some of the elements that promote its financial stability mandate?