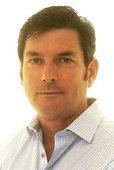 Slides from Peter Oakes' presentation (founder of
Fintech Ireland
*) at
Big Opportunities in Fintech
on 31 March 2015 are
available here
. Peter covered topics of:
How big is Fintech
Bubbles
Regulatory Jurisdictions
The way the Central Bank of Ireland looks at risk through PRISM
In the discussions and Q&A we covered the use blockchain technology in investment, securities and insurance markets, banks opening up their APIs, crowdfunding and roles of the Irish government and the Central Bank in developing the fintech space. Thanks to attendees for their questions and tweets (twitter hashtag
#BIG15)
Thanks to the British Embassy Dublin and Allied Irish Banks for arranging this great event. Details of the
event here
.
*Fintech Ireland (CRO 523657)
is registered with the Companies Registration Office
www.fintechireland.com