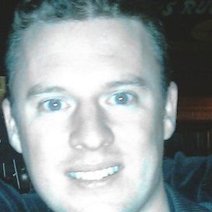 According to a recent
"Innovation in Payments: the future is fintech"
report issued by Bank of New York Mellon; with nearly 4,000 active fintech start-ups in the arena and investment in the sector tripling to over USD 12 billion in 2015, a challenge to bank dominance is emerging not just in retail but also wholesale and corporate payments sectors.
The report outlines how new technology holds great potential to transform how consumers and clients initiate and process transactions stating that "it's no longer just a case of new currencies or faster payment methods, but an entire rethinking of how transfers of any 'value' might be undertaken".
Further analysis outlined in recent reports shows that although the financial services industry already has one of the highest ratios of IT spend as a proportion of revenue, over three quarters of this is estimated to be in maintenance rather than new services thus banks need to redress this imbalance if they are to thrive in the new fintech era and compete with smaller rivals by implementing swifter technology development cycles and replacing legacy payments systems. When examined closer this is being compliment by the some of the European Regulatory Authorities including the UK Financial Conduct and Prudential Regulation Authorities and UK Payments Systems Regulator whose recently implemented policies have encouraged the entrance of an estimated 14 new specialist start-up "challenger" banks, embracing the fintech sector with a niche service offering specific to the sector. Such regulatory policies include reduced minimum capital requirements for "Small Specialist Banks" and more streamlined application processes thus reducing barriers, allowing fintech entities to establish as banks, gain direct access to the Payments Systems thus reducing their dependency on sponsor banks – a move which is bound to either challenge the larger correspondent banks or in some instances see further exits by those banks from the fintech/Payments sector to focus on core banking or higher margin activity.
Ultimately banks should position themselves at the centre of the payments industry and embrace the fintech revolution by understanding, interacting with and taking advantage of the array of fintech developments.
Joe Lavelle (joelavelle@pay-reg.com) is Founder and Director of Cloud Payments. He writes on Fintech incubators and opportunities for Ireland for www.fintechireland.com. A chartered account and payments sector regulatory consultant, Joe also specialises in successfully establishing FinTech entities in Ireland, the UK and Malta as authorised financial institutions.