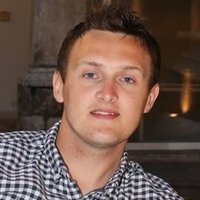 Editor's Note:
Irish readers will recall that many years ago Irish taxpayers could avail of a Special Saving Incentive Account (SSIA). It was a type of interest-bearing account in Ireland. These accounts were available to open between 1 May 2001 and 30 April 2002, and featured a state-provided top-up of 25% of the sum deposited. Whereas Individual Savings Accounts are a class of retail investment arrangements available to residents of the United Kingdom. ISAs qualify for a favourable tax status. Payments into the account are made from after-tax income. The account is exempt from income tax and capital gains tax on the investment returns, and no tax is payable on money withdrawn from the scheme either. Cash and a broad range of investments can be held within the arrangement, and there is no restriction on when or how much money can be withdrawn. Although it is not a pension product, it can be a useful tool for retirement planning.In this article Jordan Stodart, Co-Founder/CMO, Orca Money bring us up to speed on the UK's Innovative Finance ISA which is dedicated to peer-to-peer lending. Perhaps Ireland, following the past success of the SSIA, could consider a similar regime to the UK ISA regime.
Peer-to-Peer Lending + ISA = match made in heaven? Peer-to-Peer Lending (P2P) is becoming an even more attractive investment option with the introduction of the new Innovative Finance ISA (IFISA). But how will its introduction in April affect the P2P space? Will the investor number spike? How are existing firms gearing up for the change? Why should early adopters take the opportunity to invest? All will be explored.
"The Innovative Finance ISA dedicated to peer-to-peer lending, is a game changer for millions of Brits who have suffered from poor returns since the financial crash. It signals that P2P lending has become a mainstream way for people to invest for their futures.'
" Giles Andrews, Zopa Founder and CEO.
Low interest rates drive alternative investment. The peer-to-peer lending industry has seen exponential growth in its 10 years. Last year saw a 106% increase in lent funds from Q3 2014 to Q3 2015 (UK P2P market) and with an
expected industry value of almost £5bn in 2016
it could be a great opportunity for you to start increasing the returns you make on your capital.
When consultation commenced around the Innovative Finance ISA – also known as 'Innovative ISA and 'Peer-to-Peer ISA' – it was clear change was on the horizon. In Summer 2015 the UK Government announced the inclusion of P2P investments in a new, ISA-wrapper, the IFISA. Here are the key takeaways from this announcement:
IFISA arrives 6th April 2016

£15,240 yearly allowance

Allowance can be spread between available ISAs

Peer-to-peer lenders can act as ISA Plan Managers without legally owning or co-owning the loans

ISA transfers and withdrawals adapted to fit illiquid nature of P2P investments

Only peer-to-peer lenders can offer Innovative Finance ISAs presently

The IFISA is helping position peer-to-peer lending as a viable alternative investment. How can the Innovative Finance ISA stimulate the industry and how will it work for the investor?
With this new tax environment, ISAs could be great for an investor's tax-efficient portfolio. Firstly, from April 6th almost all UK adults will be able to earn £500 or £1,000 interest tax free (depending on their tax bracket) with their personal savings allowance. If this is added to the couple's allowance of £30,480 which can be held in an ISA, plus a top-up of £10,000 at an average peer-to-peer lending rate of 5%, it looks possible that an investor could achieve returns of over £2,000 per annum through an Innovative Finance ISA.
It's important to assess the risk involved in a peer-to-peer investment as P2P lending is not covered by the UK's financial compensation scheme and you could lose all your money notwithstanding that these products are regulated by the UK's Financial Conduct Authority.
Risk of P2P default is the number one concern. Borrowers could default on their loan repayments, and an investor could lose their money. However, P2P platforms implement security measures to mitigate this risk. Some key mitigation procedures are:
Diversification – capital is split between numerous borrowers, often around 100.

Asset security – some P2P platforms hold borrower' assets over the loan, which can be sold if the repayments stop, thus paying back the investor.

Provision fund – many P2P platforms hold back funds in a fund which pays out, at the discretion of the Directors typically, when a borrower defaults.

The Financial Times's
FTAdviser
published
statistics last year gathered by Consumer Intelligence relating to the introduction of the Innovative Finance ISA. The findings included:
1 in 5 of 1,020 UK adults say they will save in an ISA henceforth.
89% say they will seek to take advantage of the changes in ISA regulation.
405,000 new P2P investors expected with introduction IFISA.

It is important to research peer-to-peer lending before you commit to a given platform and product. You can c
ompare UK peer-to-peer platforms and their risk mitigation procedures here
.
Orca Money has also created a
handy guide
to P2P lending.
Find out more about the mechanics of the Innovative Finance ISA and how it works
here
.
Jordan is a FinTech enthusiast and co-founder of UK's no.1 peer-to-peer lending comparison service, where the everyday person can research, compare and feel empowered to invest and earn more money on their money. Jordan@orcamoney.com