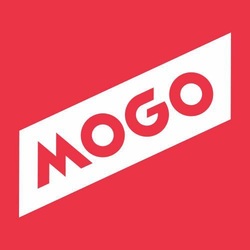 "Up to 60% of banks' retail profits could be lost by 2025 to nimble fintech firms"
according to the recent McKinsey 2015 Annual Review of Global Banking.
We caught up with Steven Kerr, Vice President, Credit Risk & Collections at
Mogo Financial Technology
Inc., a Canadian listed fintech firm, that not only is one of Canada's fastest growing financial technology companies, it was also recently selected as a finalist for the International FinTech Innovation Awards 2016 in the FinTech Marketing Category. Mogo has been recognized for its groundbreaking, national, millennials-and-money event series "Adulting 101".
Steven is from Belfast, previously worked in Dublin with GE Money and moved to Vancouver in 2011. He has worked at Mogo for the last 3 years.
Fintech Ireland: What is Mogo all about?
Mogo: We are building a digital financial brand for the next generation of Canadians by offering convenience, transparency, and products that are designed to help consumers manage and stay in control of their financial health. We have over 180,000 members and we are growing fast, we're using technology and design to build a digital experience that makes it easier for consumers to make smarter decisions about their money.

Fintech Ireland: What makes you different from traditional banks?
Mogo: Unlike a bank, consumers can open a free MogoAccount 24/7 in about 3 minutes, whether it be at home on their computer, laptop or more likely on the go through their smartphones. This gives customers access to all of Mogo's unique financial tools and content including their free credit score which is an important part of managing your financial health.
Fintech Ireland: We are seeing more and more companies saying that they are disrupting this banking space. What are the strategic advantages for a business like Mogo versus banks?
Mogo: This is all about disruption. The key strategic advantages of a fintech business like Mogo are:
FINTECH

Modern technology platform

Low fees & transparency

Millennial brand

Low-cost digital model

Agile culture




vs

vs

vs

vs

vs

BANKS

Legacy technology

High & hidden fees

Legacy brand

High-cost branch model

Old-school approach

Fintech Ireland: So what products do you offer, are you a deposit taking institution?
Mogo: No we are not a deposit taking institution. As we like to say, we are not a bank by design. However, we are looking to offer many of the same products that banks offer and will partner with banks where needed. For instance, our new Platinum Prepaid Visa card, which is a smart mobile-first alternative to a chequing account, is tied to a mobile app, giving members responsive data to help them stay in control of their spending while avoiding overspending and fees. For this product we have partnered with an issuing bank in Canada for some of the back-end servicing. Importantly, we are focused on leveraging our technology platform to deliver a digital experience as well as our innovative product design and brand experience.

We see Mogo's products as a key part of a consumer's financial wallet. In the 3 minutes it takes to open a MogoAccount, a member gains access to the full suite of Mogo benefits and products. MogoMoney has a full spectrum line of personal loans that can help a customer get out of debt sooner by rewarding good payments with even lower rates over time. This is part of Mogo's innovative Level Up program and an example of our commitment to socially responsible finances. The company is also focused on expanding beyond consumer lending and offering services such as the MogoMortgage.
Fintech Ireland: Are you an alternative banking service or a technology firm?
Mogo: We are essentially leveraging our technology, innovative product design and unique brand to transform the way the next generation of consumers access and use financial products. First and foremost it is about the digital financial platform here at Mogo that provides us some key advantages over a traditional bank, including; the flexibility to launch multiple new product lines all supported by our big data warehouse, next-gen decisioning platform and agile credit strategy that allows us to develop models and bring them to market at a speed the banks just can't compete with.
Fintech Ireland: Give us an overview on the credit department at Mogo.
Mogo: Here at Mogo I would say that we have an obsessive approach to credit that borders on OCD! We have a great foundation based on our platform that combines a big data warehouse with latest machine learning software and a data science department focused on model development using both traditional and non-traditional data sources. We have a proven credit discipline given the funding for our loans comes from Fortress Investment Group, so despite extremely high growth we have managed the credit portfolio in line with strict performance benchmarks. This has produced an amazing level of granularity in portfolio management that supports the constant optimization of our credit strategies.
Fintech Ireland: Tell us about the recent partnership you entered into with PostMedia?
Mogo: We couldn't be more excited about this innovative partnership that we've struck with PostMedia. One of the biggest challenges for a company looking to disrupt the financial space is brand awareness and the cost it takes to acquire new members. With a minimum commitment of $50M in marketing spend over the next 3 years we now have access to PostMedia's 200+ trusted brands, including most of the major local and national papers in Canada (both digital and print). This gives us access to approx. 76% of English speaking Canadian adults which clearly moves us a lot closer to our goal of becoming the leading digital financial brand in Canada.
To learn more visit
www.mogo.ca
or follow us on Twitter
https://twitter.com/mogomoney
At Fintech Ireland we are always on the look out for great fintech stories like this one about Mogo. If you would like to get in touch to discuss something similar or contributing a post or commentary, please contact us at
hello@fintechireland.com