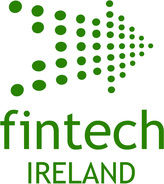 The Fintech Ireland Survey on accelerators, incubators, hubs, centres & support groups is now live
Link
https://www.surveymonkey.com/r/DCDSBVZ
We are looking to gather information and insights on the wonderful people, local community groups & businesses in the (Republic & Northern Ireland) out there who run fintech & innovation accelerators, incubators, hubs, centres & support groups so that we can better understand and inform fintech startups of the support networks that may be available to them. The survey comprises 10 short non-invasive questions. We will reach out to those who complete the survey to confirm details where necessary.
This is Fintech for all in Ireland
. We want responses from those in the
Republic and in Northern Ireland
(that's why we are the nation of Fintech Ireland).
Link
https://www.surveymonkey.com/r/DCDSBVZ