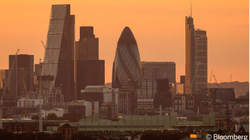 We will be discussing Brexit and its impact upon fintech in Northern Ireland at our event on Tuesday 27th September at 6pm in Belfast. See more here.
Senior financiers are alarmed at growing political momentum behind
a so-called "hard Brexit"
that they fear will erode business confidence, trigger corporate departures and damage the City of London
Leading bankers who have held talks with government ministers have told the Financial Times they believe Theresa May, the prime minister, will end up taking Britain out of the
EU's single market and customs union
.
They fear policy is being shaped by pro-Brexit ministers like Liam Fox, international trade secretary, who said in July that Britain would probably leave the customs union, and Brexit minister David Davis, who says it is "improbable" that Britain would stay in the single market.
"The danger of hard talk now is that it increases uncertainty, reduces confidence and will result in businesses triggering their exit plans from the UK," said John McFarlane, chairman of Barclays and TheCityUK lobby group.
One Wall Street boss expressed concern that Mrs May did not fully grasp
the consequences for the City
of a "hard Brexit", while other financiers claim civil servants are afraid to speak up to explain the broad risks of leaving the EU's economic core.
Meanwhile John Holland-Kaye, chief executive of Heathrow, warned that leaving the EU customs union would "add massive overhead" for businesses and port operators. "Can you imagine operating something like the Euro[tunnel] if you had to suddenly build in all these checks in place? It would be completely unmanageable," he told the FT.
One banker said that pro-Brexit ministers like Mr Fox and Mr Davis had yet to engage with the City. "If you try to discuss detail with them, you are dismissed as questioning the merits of Brexit," said one.
Whitehall insiders say that while
Philip Hammond, chancellor, is fighting for the City
, a rupture is inevitable: "Of course we will end up out of the single market and customs union," said one. "It won't be great but we will get the best possible deal."
Ministers have ordered Treasury officials to come up with ways to soften the impact of leaving the customs union, including recruiting hundreds of customs officers and expanding border facilities.
Mr Fox, Mr Davis and Boris Johnson, foreign secretary, argue that Britain must make a clean break from the EU to recover UK sovereignty, establish immigration control and regain the freedom to sign bilateral trade deals elsewhere in the world.
Downing Street said Mrs May had two key objectives in Brexit talks: regaining control over Britain's borders and "making sure British firms are able to continue to succeed in the world".
Mr Hammond has promised that EU bankers would continue to be able to work freely in the City and that he values the "passporting" arrangements that allow financial services companies to trade freely across Europe.
But the Brexiters' push for a break from the single market and customs union stance has caused irritation in the City. "Why is that in anybody's interest?" said Mr McFarlane. "[Mr Fox] needs to look at the numbers. There has to be a balance between the rational and the political. It can't just be politics."
TheCityUK
is preparing to publish a major report on the economic contribution of Britain's financial services industry that is expected to highlight its importance to European corporate funding, as well as the contribution to UK tax coffers.
Much of that business stems from the ability of international banks, insurers and asset managers, which are registered in the UK but which trade freely throughout the EU single market using so-called regulatory passporting.
Research by the FT shows the scale of the UK-based banks using passporting to sell into the EU. The group of 96 banks has assets of £7.5tn, directly employ more than 590,000 people and make annual profits of around £50bn.
Bank executives say EU passporting makes up 20-25 per cent of the London business of international investment banks, including the five big US players, who have assets of £1.5tn and staff of 21,000 in their UK-based banks, and the two big Swiss, which have assets of £415bn and staff of more than 6,000.
If you try to discuss detail with them, you are dismissed as questioning the merits of Brexit
Financiers say that while some of that business could be straightforwardly rerouted, there would be chaos if large chunks of it could no longer be transacted in London. There is particular concern about the provision of wholesale banking services to companies, from SMEs to blue-chips. "The infrastructure simply doesn't exist elsewhere in the EU," Mr McFarlane said.
The FT's figures on passported business only cover the Swiss and Americans' legal entities that are either incorporated or designated entities under the Bank of England's supervisory regime, and file full financial accounts — the banks employ thousands more and have significant other assets in branches and other structures.
Copyright: Financial Times. We make no claim on any IP in this article. Source:
http://www.ft.com/cms/s/0/dd666fb8-833c-11e6-a29c-6e7d9515ad15.html#axzz4LL4flyng