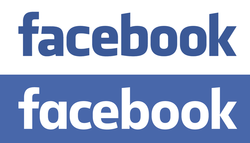 This article was first published by Peter Oakes, Founder of Fintech Ireland, on LinkedIN.
On 16 November 2016 I shared on Twitter and then on LinkedIN news that Facebook (Facebook Payments International Limited) had been authorised by the Central Bank of Ireland under the EU E-Money Directive (on 24 October 2016). Screenshots below.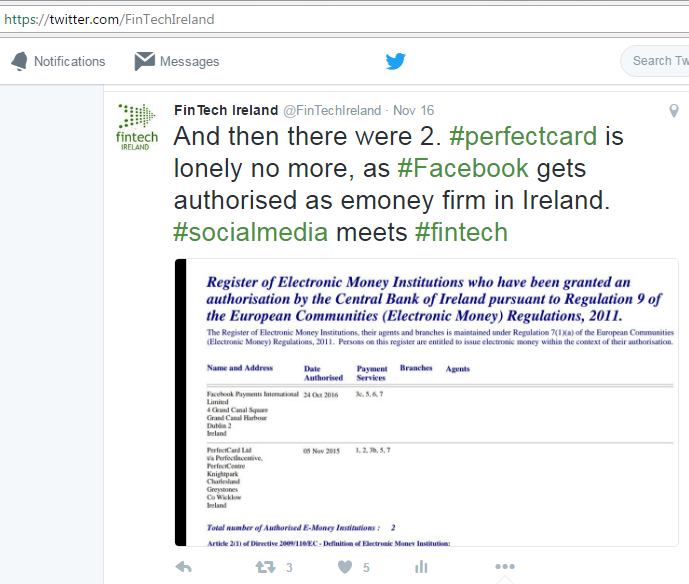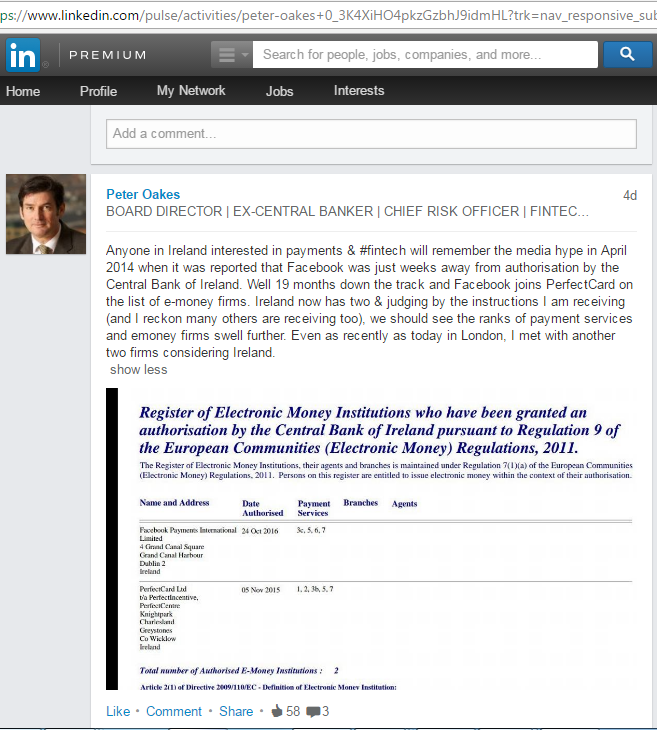 Link to Tweet is here
Link to the LinkedIN 'update' is here
My LinkedIN Update read:
"Anyone in Ireland interested in payments & #fintech will remember the media hype in April 2014 when it was reported that Facebook was just weeks away from authorisation by the Central Bank of Ireland. Well 19 months down the track and Facebook joins PerfectCard on the list of e-money firms. Ireland now has two & judging by the instructions I am receiving (and I reckon many others are receiving too), we should see the ranks of payment services and emoney firms swell further. Even as recently as today in London, I met with another two firms considering Ireland.
"
Seems that the news of Facebook becoming authorised didn't get as much media attention as the news back in 2014 that it was seeking a licence. Here is some of the then media coverage in April 2014 saying that Facebook's authorisation was imminent. Yet it was finally authorised, according to Central Bank of Ireland records, on 24 October 2016.
Coverage of the authorisation has been fairly muted to date in Ireland. The only other news I can readily find is Sunday 20 November 2016 in the Sunday Business Post and a follow on in the Irish Times same day. If you have earlier links, feel free to post them in the comments section.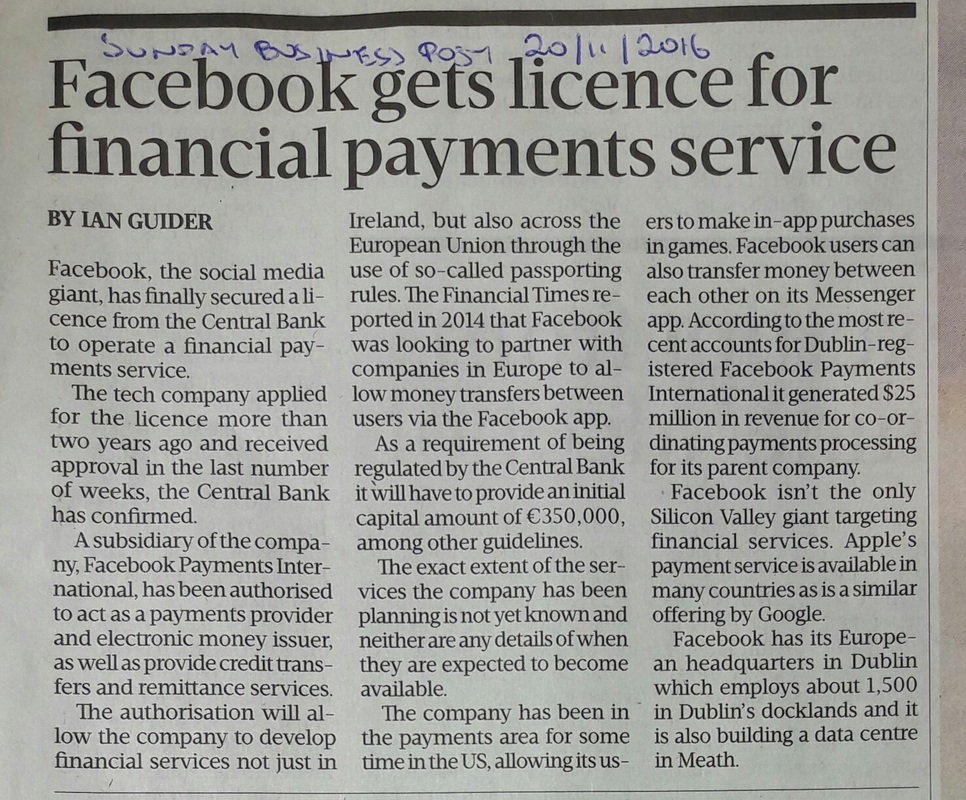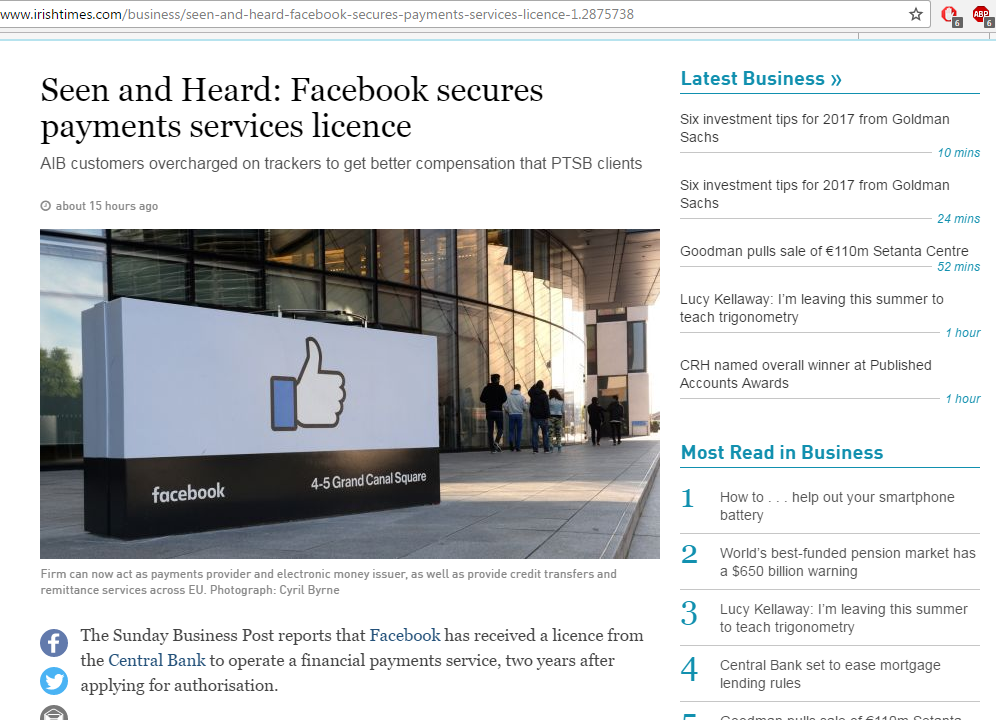 Hopefully we can expect more fintech to set up in Ireland, not only because of Brexit but also because of the reputation that the country is building in this field. And of course, there is a lot of stiff competition from other EU Member States for regulated (and unregulated) fintech.
Follow Fintech Ireland at
www.fintechireland.com
and
twitter.
We also run a
LinkedIN
group too. Our next FREE event is 6th December with Copenhagen Fintech -
MORE HERE