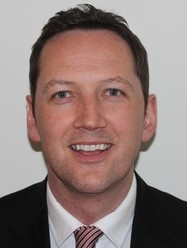 Evaluating Ireland as the overseas location for your Fintech business
Peter O'Halloran
,
Fintech Ireland
Collaborator,
@p_ohalloran
Choosing a location of strategic importance, whether a headquarters or a regional office for your Fintech business is a fundamental decision and must be taken with the benefit of real insight. There are a number of requirements which are of key importance to consider. These include the availability of a skilled workforce, market access, a stable regulatory environment and a functioning ecosystem.
Ireland's ability to meet these requirements is underpinned by membership of the European Union, the Central Bank Reform Act of 2010 (which created a new single body called the Central Bank of Ireland responsible for both central banking and financial regulation) and by the scale of indigenous success which is evidenced in the Fintech 20 Ireland longlist (1).
It is therefore extremely encouraging for a Fintech business in start-up or expansion phase to find a country which has these fundamentals in place and in addition has a political administration with a stated objective to actively lead growth in that industry. In March 2015, the Irish Government released a strategy for Ireland's International Financial Services sector for 2015 to 2020, IFS2020. The vision outlined in IFS2020 is for "
Ireland to be the recognised global location of choice for specialist international financial services, building on our strengths in talent, technology, innovation and excellent client service, while focussing on capturing new opportunities in a changing marketplace and embracing the highest standards of governance
" (2). 5 strategic priorities are set out in IFS2020 and one of these focuses on Fintech and is as follows: "
Drive Research, Innovation & Entrepreneurship in the IFS sector, with a particular focus on financial technology & governance, risk & compliance
". Furthermore, there is real activity in this space in Ireland, with $631 million invested in Fintech in 2015 which represented 22% of the $2.897 billion investment in Fintech across Europe in 2015(3).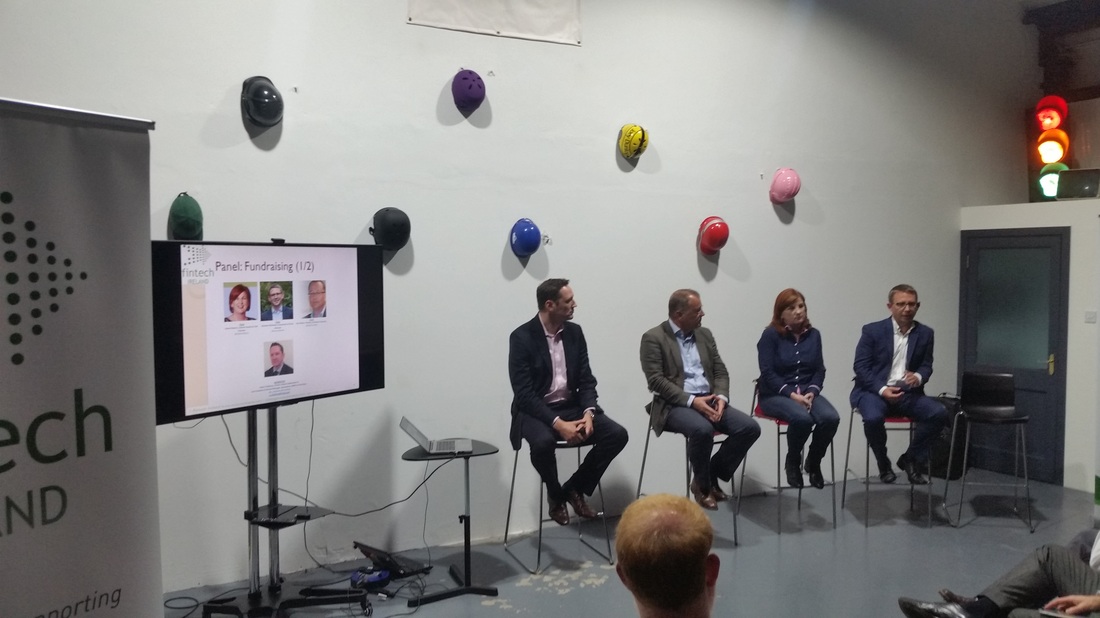 Peter O'Halloran chairing the investor and VC Panel at our Brexit event in Belfast on 27 September 2016
How we can help
At Fintech Ireland our objective is to advance Ireland's unique ability and leverage its capacity, to become and remain a global centre for Fintech and we can help you make an informed decision by bringing the ecosystem to life. We host seminars where we invite members of the Irish Fintech ecosystem to share their experiences and learnings with you at DogPatch Labs, Ireland's leading co-working space for scaling technology start-ups and the incubator for the Enterprise Ireland Fintech fund. Through this collaborative interaction, with oversight from the Fintech Ireland team, companies gain a real understanding of how the ecosystem works and gather invaluable network contacts which can be drawn upon into the future. Fintech Ireland can guide you (free of charge) in reaching your decision and help maximise your potential for long-term success. How you decide execute is up to you - i.e. whether you do the leg work yourself or need a professional adviser. If the latter, we know a lot of good people locally.

Multinational Fintech presence in Ireland
Some leading multinational corporations have established Fintech Innovation labs in Ireland in recent years such as Accenture, Citibank, Liberty, MasterCard and Zurich. There are also numerous global Fintech companies who have established and strengthened their presence in Ireland over the past few years such as Elavon, First Data, Global Payments, PayPal, Stripe, Vesta and YapStone. This is a clear indication that the ecosystem is functioning and that the talent pool and business environment are conducive to success.

Indigenous Fintech success in Ireland
There are numerous successful Fintech companies which were founded in Ireland and have remained indigenous. A selection of these include Currency Fair, Ding, Fexco, Fineos, Orca Money and Sysnet Global Solutions. These companies have all scaled globally whilst continuing to invest in research and development in Ireland.

Access to investment
The availability of investment for Fintech in Ireland is growing. In Ireland, there are no Venture Capital firms that focus exclusively on Fintech but there are quite a number which invest in in the space and this is set to grow given the success of companies in the sector and the overall investment in Fintech in Ireland. A selection of Venture Capital firms in Ireland which focus on Fintech Investment include ACT Venture Capital Limited, Atlantic Bridge, Enterprise Equity Venture Capital, Frontline Ventures, MML Growth Capital, NDRC and Pentech Ventures. In May 2016, Enterprise Ireland announced a €500,000 fund for Fintech Start-ups. Successful applicants can be awarded up to €50,000 each in equity support and will also get membership to Dogpatch Labs in the International Financial Services Centre (IFSC) and access to the Ulster Bank Innovation Solutions team and industry masterclasses. The fund which was setup as a result of IFS2020 was launched by the Minister for Jobs, Enterprise and Innovation Mary Mitchell O'Connor who commented that "Ireland is recognised as a key hub for Fintech innovation and this new fund will make a real contribution to supporting more start-ups and ultimately more jobs in Ireland".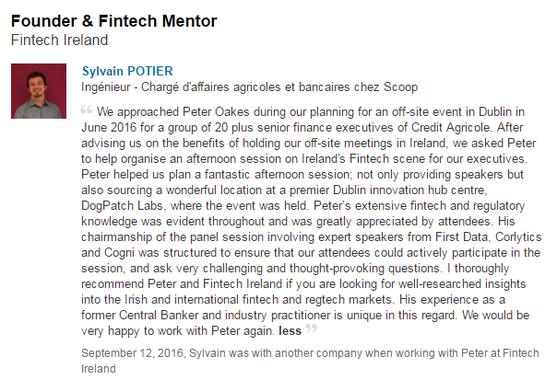 Reference
Fintech Ireland has held a number of these events in the past and one of the participants, Credit Agricole, kindly provided a reference:
"Back to France, after a great stay in Dublin, full of amazing meetings, I would like to thank you for the nice moment you gave to the Credit Agricole delegation. The participants mentioned the interest in your speeches and the passion transmitted. You contributed to the success and satisfaction of this learning expedition"
, Sylvain Potier, Chargé D'Affaires, Banking, Scoop.
[NB: Neither Peter Oakes, Peter O'Halloran, Fintech Ireland nor any fintech company we showcased at the Credit Agricole event received any fee or other consideration for our work on the day!]
Find out more
To understand what Fintech Ireland can do for your business, please visit
www.fintechireland.com
and get in touch. Sign-up to the free Newsletter at
http://www.fintechireland.com/get-involved.html
(1).
Irishtechnews.net
- Fintech 20 Ireland
(2). IFS2020 - A strategy for Ireland's International Financial Services Sector 2015-2020.
(3).
Accenture.com
- Global Fintech Investment Growth Continues in 2016 Driven by Europe and Asia.
Get in contact with the author here Peter O'Halloran, Fintech Ireland Collaborator, @p_ohalloran