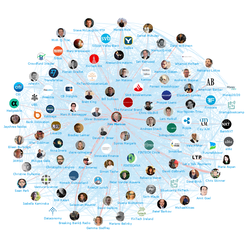 31/12/2015:
Great to be included at number 56 in the "Fintech 2015: Top 100 Influencers and Brands". Really happy that we are helping put Ireland on the international fintech scene.
Onalytica
, an independent body, were very interested in seeing which fintech professionals and brands were driving engagement within the fintech community. It analysed over 482,000 tweets containing the word "fintech" and identified the top 100 most influential brands and individuals leading the discussion on Twitter.
Fintech Ireland was ranked number 56 in the Top 100 fintech brands.
A full copy of the
report is available here
.
"
We analyzed Social Media conversations around Fintech together with qualitative research to uncover the most influential brands driving the conversation. Download to see the full analysis and discover who ranks among the top most influential individuals and brands
" Onalytica.com