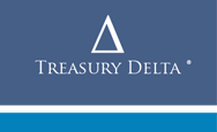 Following a number of informative meetings with Padraig Brosnan of Treasury Delta over the past few months, I thought his fintech startup would be a great story to feature on www.fintechireland.com - Peter Oakes, Founder, Fintech Ireland.
Those of you following the Irish fintech scene may have seen our tweet about an article in the Irish Examiner on 8 July featuring
Padraig Brosnan
, the founder of
Treasury Delta
(
www.treasurydelta.com
) discussing his new disruptive product which looks to be one of the more innovative ideas we have seen come out of Ireland this year.
Rather than follow the fintech herd into the financial services consumer market, Padraig and his team have looked to the higher margin element of the banking value chain, i.e. the business to business market, with a solution which allows companies and financial institutions engage in a far more efficient and economic manner when it comes to the pricing of cash management products and services. If you run a business you'll appreciate the importance of cash management. Indeed a CEO of a global bank was recently quoted saying that banks need to do just three things, and do them well, to compete; (1) take their customers' deposits; (2) manage clients' cash receivables and payables; and (3) finance their customers' needs. Padraig and his team are squarely on the money (no pun intended) here. To this end, Treasury Delta has identified a piece of the bank value chain which many banks have long neglected vis-à-vis the best interests of their clients.
Through digital technology, Treasury Delta's platform revolutionises the complex and overly manual tender process which companies and financial institutions currently undertake. Treasury Delta's solution has one [key] outcome in mind – to save companies and financial institutions significant time and money through its simplified and streamlined process. For example, one key feature of the platform is the communication channel between the company and the financial institution executed via a highly secure and encrypted IT platform which is OWASP compliant.
Although the platform itself is enough to capture the imagination, it is no less interesting than Padraig's corporate treasury experience with both ESB and Bank of Ireland. During his time at ESB he gained first-hand experience of how painful, complex and costly the cash management tender process is for both companies and financial institutions. Talking to Padraig I obtained a better understanding of the interest which Treasury Delta is generating with SMEs, larger corporates and even multinational companies. Not only will their platform help companies identify cost savings but it will save them significant man-hours on the whole process, particularly for those larger organisations. As we all know an idea is just an idea until it has been researched and tested. Treasury Delta piloted its platform with both SMEs and corporates in conjunction with some international financial institutions in a very discreet and controlled environment. Every company was able to pinpoint cost savings with one large corporate identifying cost savings of over 50% on their annual transactional banking charges. Once a company completes the customer journey on the platform financial institutions will respond with their pricing within a two week period. Given the premise of its innovative business model Treasury Delta's disruptive solution will give financial institutions, particularly new entrants or those with a low market share, the opportunity to bid for new sustainable business in a manner not previously available which is efficient, economical and - in this new speed to market world -
timely
.
There are other upsides. Financial institutions will receive access to highly valuable data analytics on a company's overall business banking requirements outside of cash management for which they can also quote through the platform, broadening the revenue base for Treasury Delta's financial institutional clients through the existing business banking relationship channel. Quite a bonus when one considers that the existing traditional manual model does not provide banks with the ability to leverage up-to-date electronic information on a client company's financial information. Not only do banks gain valuable economies of scale, they should benefit from lower travel costs given the reduced need to perform physical visits to, and in person verification of data at, a client's office. One wonders what else Treasury Delta's platform can deliver to financial institutions looking to provide additional financial services in a competitive and margin-pressured market. After all, it stands to reason that the more you know about your customer, the better you can identify how you might service it better.
In wrapping up this piece, I'll leave final words to Padraig Bronson:
"Treasury Delta's disruptive solution has been described as a potential game changer for the B2B FinTech market by both a MNC treasurer and corporate banker. Based on our extensive research we see an enormous international market opportunity here. Our solution is very dynamic and scalable and we are currently positioned for three markets - Ireland, Northern Ireland and Great Britain. We are extremely grateful for the support received to date from both the Dublin City Local Enterprise Office and Enterprise Ireland which identifies Treasury Delta as a high potential start-up. One of our next steps is to bring international investors into our seed round. We have been very fortunate in having already built a highly skilled technical team and securing channel partners to promote and sell Treasury Delta's unique product offering into this exciting international market opportunity."
If your company is interested in using Treasury Delta's platform for FREE all you need to do is register your interest, which takes less than a minute, at TreasuryDelta.com.