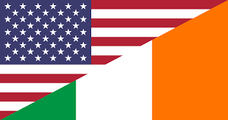 Fintech Ireland's
Peter Oakes
is travelling to New York, San Francisco & Silicon Valley arriving Monday 12th June for meetings with fintech/regtech hubs, accelerators, experts, investors and advisers. Peter is board director of a number of financial services companies including
TransferMate
and
Susquehanna
, both of which through their group companies carry out financial services in Ireland and the USA. He is an advisory committee member of / advisor to
Cogni
(Fintech),
Plynk
(Fintech),
Deposify
(Fintech),
Kyckr
(Regtech),
Corlytics
(Regtech),
Ozan
(Fintech),
Clearsettle
(Fintech) and
Facekart
(Fintech). Through
Fintech Ireland
and
Fintech UK
he mentors many other startups. Peter is a lawyer and regulatory expert in fintech and former Director of a leading European Central Bank.
If you would like to meet with Peter Oakes
to discuss the Irish fintech ecosystem and investment opportunities in the industry
please get in touch via email at
hello@fintechireland.com
(put "USA Trip" in subject header).
Social Media:
Twitter:
@fintechireland
,
@fintechUK_HQ
,
@oakeslaw
LinkedIN: ​h
ttps://www.linkedin.com/in/peteroakes/