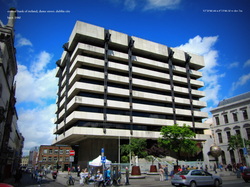 NB: - If you need assistance with a Central Bank application or related fintech issue, please contact Peter Oakes at Fintech Ireland. We know a number of professional services firms/individuals which provide services to fintech firms and we can discuss with you the services offered by these firms.
Today 14 June 2016 the Central Bank announced
further enhancements to its Authorisation Process for
, among other types of firms,
fintech type businesses including Payment Institutions, Electronic Money Institutions and Money Transmission Businesses*
. These enhancements are further to ones announced by the Central Bank last year –
more here
on certain 2015 enhancements.
Following the introduction of new Authorisation Process Models for a number of industry sectors*, and as part of the process of continuous enhancement to the level of clarity and transparency in how the authorisation process works, the Central Bank has further developed the description of these models on its website:
to ensure that the description of the "Notification of Assessment" stage of the process is clearer; and
to include a "Notification of Decision in Respect of the Application" stage in order to describe more clearly how the Central Bank will notify the applicant of its decision on an application.
From 14 June 2016, the relevant Authorisation Process web pages and Guidance Notes have been updated to include these enhancements.
No amendments have been made to the time-bound nature of the authorisation process.
The enhanced Authorisation Process web pages and updated Guidance Notes for each industry sector are now available in the Financial Regulation section of the Central Bank website. See
http://www.centralbank.ie/regulation/Pages/home.aspx
for more information.
*Note - In October 2015 for Payment Institutions and Electronic Money Institutions and in March 2016 for Money Transmission Businesses, Bureaux de Change Businesses, Debt Management Firms, Retail Intermediaries, Retail Credit Firms, Home Reversion Firms and Moneylenders