Click here
to sign up to
Fintech Ireland
news, events, services as we announce them (Privacy Statement above)
We have received 100 plus calls/emails/queries from regulated and unregulated fintech firms from the UK, USA, Asia and Australia/New Zealand vexed by the uncertainty of how BREXIT will impact their business and asking questions about the authorisation regimes in Ireland and other EU Member States.
Fintech Ireland doesn't consult or provide any such paid type services. We don't raise revenue and therefore we make no profit. All costs associated with its activities are paid by the
collaborators
or event sponsors. Our founder, collaborating with others, has established
the Brexit & Ireland project
through which that project team can provide expert advice and services to help you establish and scale your fintech project in Ireland. Visit
www.brexitdublin.com
for more information.
This complexity is added to by PSD 2, MiFID 2, AML 5, CRR/CRD IV and (probably) the GDPR as well. If we can help sign post you to the relevant information, we'd be happy to. Fintech Ireland can also put you in contact with advisers and other professionals with extensive experience across a range of financial services, technology, regulation, non-executive directorship and business scaling activities.
W
e'll introduce you and you make your choice
! If your a firm looking for information about getting regulated in Ireland, obviously check out the Central Bank's website and feel free to get in touch with us
hello@fintechireland.com
.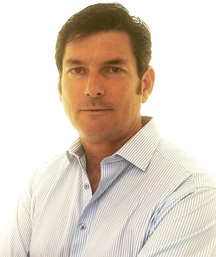 Ireland as your financial services HQ in Europe
One of the professional advisers you may wish to consider is
Peter Oakes
the founder of Fintech Ireland and an internationally recognised financial services expert.
If Peter cannot help you he will put you in contact with people and organisations, at your request, who hopefully will be able to assist you. These introductions will be made in good faith and the choice of your
adviser is purely yours.
Peter is a non-executive director and board level strategic and regulation adviser to regulated fintech in Ireland, the United Kingdom and elsewhere.
Peter is a
former Director of the Irish Central Bank
, and worked as a senior regulator in the United Kingdom (former Financial Services Authority - Enforcement Lawyer) and Australia (Australian Securities & Investments Commission -Senior Officer). He has also advised a number of regulators and central banks on their corporate and regulatory strategies.
In Ireland
Peter was personally involved in helping drive changes to the authorisation process in Ireland (
see here
). Peter is a solicitor admitted in Ireland, the UK and Australia. If you wish to discuss the impact of Brexit and the authorisation of your financial services company in Ireland, including steps you can take right now, contact Peter at
peter@peteroakes.com
(see more about Peter at our
About page
/
LinkedIN Profile
). Peter's work and blogs have a large following: Peter has 4,500+ followers on LinkedIN and his twitter handles on fintech and regulation have 7,000+followers.
---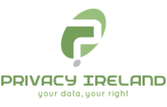 ---
Tuesday 21 March 2017 - v1.01 Fintech Ireland has created the below graphic / timeline on Brexit. You may only use the timeline if you, in a clear and prominent manner, credit Fintech Ireland and our website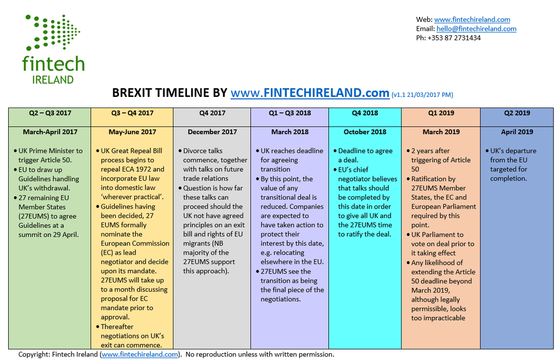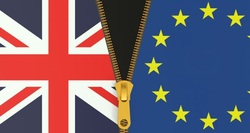 The 24th of June has come and gone. The UK has voted 51.9% Leave EU (17,410,742 votes) to 48.1% Remain In EU (16,141,241 votes).
23 December 2016:
Central Bank of Ireland "Responding to the post-Brexit environment" (
here
)
5 December 2016:
Video - Ireland's FDI agency video released as part of €700K budget (so far) for Brexit initiative to lure busin
/uploads/3/5/4/5/35459745/brexit-fintech-ireland-peter-oakes.png
ess to Ireland (
here
)
28 November 2016
: Central Bank boosts staff numbers for Brexit insurers (
here
)
26 November 2016:
Big banks are looking at Ireland - minister (here)
28 October 2016:
Governor of Central Bank of Ireland -
The European Financial System After Brexit' (here)
9 October 2016:
Governor Philip R. Lane "The Eurozone After Brexit" at the Euro50 Group & CIGI Breakfast Meeting, Washington DC (here)
15 July 2016
: Irish Central Bank hosted a roundtable discussion with Irish financial sector representatives and stakeholders about potential consequences for the sector following the Brexit vote (
here
)
In the immediate aftermath of this historic referendum:
As relevant information about Brexit comes to hand and its impact on Ireland, including the UK's steps to initiate
Article 50 of the Lisbon Treaty
, we'll add news/links here. To give our internationals readers an idea of how the Irish Sunday Papers (26 June) covered Brexit
click here
---